Paper Shredding and Document Destruction in Atlanta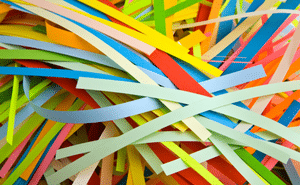 No matter how large or small your company may be, you need to have a plan to ensure the security of your confidential information.
Proper document destruction is an essential part of any company's information security plan – and could be the difference between properly complying versus a large fine and/or significant reputation loss.
If you are concerned with keeping sensitive information protected and out of the wrong hands, you want to consider partnering with a shredding professional that provides document destruction in Atlanta.
Here are a few ways document shredding can help you protect confidential information:
Atlanta Paper Shredding Services
On-site shredding provides your business with several advantages to help you maintain your company's reputation by properly managing the destruction of your sensitive information.
Adaptable Application
Work to create a schedule that's tailored to fit your exact needs. A custom schedule will help you with legal compliance and streamline the destruction process with a strategy made just for you.
Secure Solutions
Shredding documents on-site gives you the proper disposal you need to keep your documents safe and out of the wrong hands. Compared to on-site shredding, allowing a company to take your documents to a facility leaves your company at unnecessary risk for something to go wrong.
Complete Compliance
In the state of Georgia, businesses are legally required to destroy, dispose, or otherwise make personal information undecipherable. When you partner with an on-site shredding expert, you can rest assured that you are complying with the federal and state regulations that apply to your business.
Your Atlanta Paper Shredding Company
One of the most efficient ways to eliminate the risks surrounding document safety is by partnering with a professional shredding company.
At EcoShredding, we determine the best security practices for your business to protect private client and employee information, as well as personal information. Depending on your business needs, we offer convenient service packages for daily, weekly, monthly, and one-time purges.
Interested in learning more about how a professional shredding company can help you protect your business? Contact us online or call (770) 490-5607 to speak with one of Atlanta's document shredding experts today.