The Risks Associated with Off-Site Document Shredding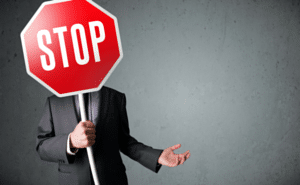 Today, every business collects and maintains sensitive information. You may be wondering what to do with those important documents when they're no longer needed. Customer lists, credit card information, medical records are all things that need to be properly shredded when it's time to dispose of them.
While haul-away shredding services that shred off-site are often cheaper than on-site services, there are certain liabilities and risks involved.
The Dangers of Off-Site Document Shredding
Before you choose a shredding service for your business, you might want to consider these off-site shredding dangers:
Liability increase, chain-of-custody severed
Vulnerable to error and fraud
No way to personally ensure documents are properly destroyed
Long, drawn-out process
To start, the chain of custody is immediately broken when you choose off-site. It's impossible to tell how many people will handle any one document or file information. And worse, you won't have the chance to personally oversee that your documents were destroyed properly.
The chance of risk for fraud or error dramatically increases the moment those documents leave your facilities. And if such fraud occurs, it could hurt your business in a very substantial way.
That means a mistake like a driver forgetting to lock the back door to a box truck could result in hefty fines for you. On-site solves the issue of chain of custody because you can be physically present to ensure your documents are destroyed in a mobile shredding truck.
On-Site Document Shredding Experts
At EcoShredding, we'll work with you to help determine the most economical schedule and make sure your business fully complies with legislation while making the process as easy as possible.
EcoShredding's document destruction professionals are bonded and insured, as well as background checked and drug screened, to ensure security. And our experience and expertise in legal document destruction separate us from other shredding service providers.
To learn more about switching to a local shredding company that is responsive, has fair prices and will know you by name, contact us today.