[Self-Assessment] Is Your Company at Document Security Risk?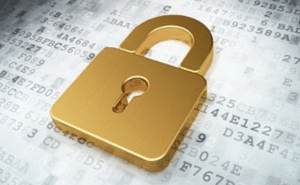 When it comes to information security best practices, you may be unaware of where exactly to begin. Taking time to assess your current ability to eliminate the risks around document safe keeping will help you calculate your next steps for your company's security plan.
This quick evaluation can be broken down into the following categories:
Office Document Security
Employee Training
Off-site Document Security
Document Preservation
Office Document Security
Consider whether your company has a secure method in place for information disposal. Have a "shred-all" policy in place to guarantee the secure destruction of all documents, and the use of locked document shredding bins.  Regularly monitor privacy legislation that affects your business, such as HIPAA.
Conduct a business security audit on a monthly basis to keep yourself aware of any and all information security concerns.
Employee Training
If your company doesn't have a current document disposal policy for employees to follow, you are at risk and severely exposed. Without a proper focus on the importance of document security, your organization becomes a danger to itself.
As an example, the requirement of a clean desk policy ensures your employees are your first defense against theft and fraud.
Off-site Document Security
As always, carry over office policies in out-of-office situations.
Articulate the importance of following proper document security and destruction practices to employees working off-site or traveling. Employees knowing never to use open or free public wi-fi is a good example.
Document Saving
Having an updated document retention policy reduces confusion internally, as well as limits the threats associated with unprotected sensitive materials.
The use of clearly marked storage containers with limited access if they require long-term retention are two methods for successful document preservation.
EcoShredding is your local, neighborhood shredding company that offers daily, weekly, monthly, and one-time purge service packages. Call (770) 490-5607 or contact us online to learn more about ways to minimize your businesses security risks.