Atlanta Document Shredding Company: How to Find the Best One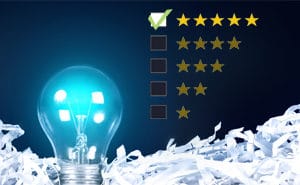 Whatever the industry, document destruction is an important security measure for any business. More importantly, finding the right document shredding partner is an essential step to remain compliant while protecting the private information of clients and employees alike.
As you select your document shredding company to partner with, there are a few things you'll want to uncover in order to find the best document shredding service provider for your business:
Secure Destruction
To guarantee total security, you will want to look for a shredding professional who conducts on-site mobile shredding. On-site shredding limits the risk of mishandled documents and a broken chain of custody.
As a bonus safety measure, select a company that provides shredding observation which enables you to ensure the proper destruction of your private information.
Flexible Plans
On-site shredding is convenient and quick, with state-of-the-art mobile shredding trucks that come to you. Outside of regularly scheduled shredding, most companies also provide secure bins for assigned locations within your office to empty and destroy a predetermined time.
The company you choose should be able to provide a range of services that can be tailored to fit your exact needs.
Sustainable Process
Most high-quality document shredding professional worth their salt includes recycling in their services, which benefits your business a great deal. Not only are your documents made unrecoverable (shredded and mixed with other shredded documents), they are also recycled in a final step towards security.
In addition to improving your environmental record, you can partner with a company that will provide a certificate of destruction and ensure your federal and state compliance as well– a total win-win.
No matter what your shredding needs are, EcoShredding can provide the solution. Depending on your business's needs, we offer convenient service packages for daily, weekly, monthly, and one-time purges.
Are you interested in learning more about how EcoShredding can help protect your business? Contact us today to speak with one of our document shredding experts today.