What Every Law Firm Needs to Know About Document Shredding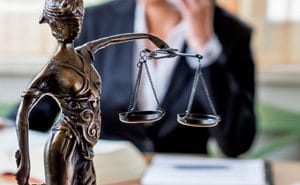 You, your partners and associates are likely already informed on document management and compliance issues.
But as you shape a secure shredding program for your practice, you'll want to learn all about making it cost-effective, protected and easy to use.
Why Secure Shredding Matters For Law Firms
Guaranteeing data and client confidentiality is critical to your practice, and therefore, security should be one of your firm's highest priorities.
Law firms face ever-expanding federal and state regulations targeting data collection and disposal. They also must be familiar with stricter requirements regarding security of client information.
You put your firm's reputation and more in jeopardy by ignoring these rules. With the costs of fines, punitive awards and your time, it makes sense to spend some preemptive dollars on preventing future problems with a secure shredding strategy.
Creating A Secure Program
Start by assessing your options. Look at what you currently have, what you might need, and any strengths or weaknesses of your current system.
Consider items such as:
Do you have an internal shredding program?
Do you have a strong and reliable internal Chain-of-Custody?
Do you annually conduct a formal audit of your disposal program?
In-house or Outscore Shredding
From there, you have two options: keep your document disposal in-house or outsource to a trusted shredding partner.
When keeping it in-house, some common challenges firms typically face are:
Sole practitioners and small legal practices find it especially hard to find time for already overworked staffers to properly dispose documents.
Knowing which documents should be kept, and which should be shredded.
Establishing best practices around these processes is a time-consuming challenge. It also requires a lot of planning up front.
Outsourcing eliminates most of the staffing issues compared to doing it in-house, which reduces overhead. You can also relax: knowing your data is in the hands of experts on legal practices and document management.
EcoShredding specializes in mobile document destruction. We offer daily, weekly, monthly and one-time purge service packages. Our experience and expertise in legal document destruction separates us from other shredding service providers.
We'll help you determine the most economical schedule and make sure your business complies with legislation. Even if you only need a one-time purge, we can handle from just a few boxes to thousands of pounds.