Document Shredding: What Financial Professionals Need to Know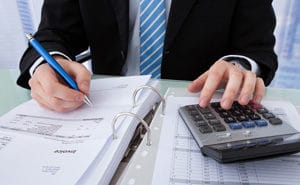 If you've been in the financial services industry, you're probably aware of the importance of document management and compliance issues. But being aware of potential issues and building a secure shredding program are two very different things.
An ideal shredding program is essential for financial professionals, mainly for the protection of their business, employees and customers. They are cost-effective, practical and safe. This article aims to inform you of everything you need to know about document shredding best practices for the financial industries.
Start by Assessing Your Shredding Needs
When determining what shredding program will work best for your business, ask yourself these questions:
How Much Does Our Internal Shredding Program Cost Us?
Add up those numbers and compare against a total outsourcing plan. Don't forget to calculate everything from staffing the program to final document disposal.
When Did We Conduct Our Last Formal Audit?
It's hard to tell where you need to be without knowing where you currently stand. Then, decide if your current shredding process can handle your increasing data and information disposal needs.
How Strong Is Your Chain-of-Custody?
How secure are your disposal methods? Are staff members educated on best security and fraud prevention practices? Do they know how to implement your office's document handling and destruction processes?
Discover Your Options
Instead of thinking it will never happen or facing fines if it does, it makes sense to spend preemptive dollars on proper document destruction. After that, you have a few options to consider. You can keep shredding in-house or outsource it to a trusted partner.
Some of the disadvantages of keeping shredding in-house are:
Burning Hours – especially small or one-man firms. If everyone is already overworked, it can be hard to continually implement your plan.
Lack of Knowledge – How do you know which documents need to be destroyed, which need to be kept, and which can be thrown away? Figuring out can be time consuming.
Physical Costs – Overhead costs of operating and maintain a program, on top of the time and research commitments, can add up. And costs will also remain if you hire a third-party consultant.
Outsourcing eliminates most of the staffing and overhead costs. Fortunately, it also puts it into the hands of experts whose sole job is to be experts on what needs to be shredded.
EcoShredding specializes in mobile document destruction. If you ever have any document security questions, don't hesitate to contact us here or read more of our blog for policy and implementation tips.
We offer daily, weekly, monthly and one-time purge service packages. Our experience and expertise in the financial industry separates us from other shredding service providers. We'll help you determine the most economical schedule and make sure your business complies with legislation.
Even if you only need a one-time purge, we can handle from just a few boxes to thousands of pounds.