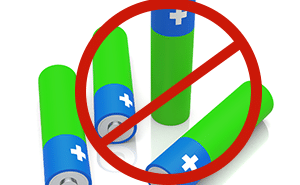 At EcoShredding, we make shredding sensitive documents easy, affordable, and eco-friendly, providing you with the peace of mind that you are doing what is best for your business, your clients, and the environment.
Our mobile document destruction equipment safely and securely shreds any paper documents, as well as computer hard drives, media (CDs, DVDs, etc), product samples and prototypes (including shirts, magnets, etc), and medical forms, including X-rays.
We shred on-site using the latest cross-cut technology, so you can be completely confident that the information cannot be identified and documents will never be reassembled.
For safety reasons, please ensure these items are never added to your shredding collection bin:
Batteries
Glass
Lightbulbs
Cell phones
Computer accessories (mouse, keyboard, speakers)
VCRs/DVD players
Televisions
Computers (laptops, tablets, etc)
Oil/Lead-based Paint, paint thinners
Asbestos-containing materials
Hazardous materials/chemicals
Household chemicals/cleaners
If you have a question about whether an item can be handled by our mobile document destruction equipment, or to schedule a pick-up, please call us at 770.490.5607.