Peachtree Corners, GA Secure Shredding Services
EcoShredding is dedicated to ensuring your information security and privacy by providing you the highest quality shredding and destruction services.
We assist Peachtree Corners, GA area businesses and residents with their document shredding needs, whether it's for ongoing shred services or for one-time purges of stored documents. We will provide a customized paper shredding plan to fit your unique requirements. Call us today to schedule your shred service at (770) 490-5607.
Peachtree Corners is an Atlanta, GA northern suburb, developed as a planned community. The economy of Peachtree Corners is largely driven by the concentration of businesses in planned office parks, particularly engineering firms, logistics organizations, health technology groups, and IT companies.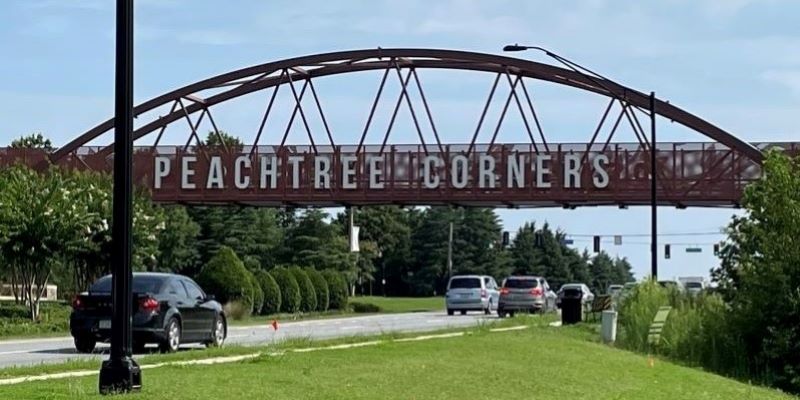 Complete Shredding Services in Peachtree Corners
Secure document shredding and disposal is the best practice to ensure the complete privacy of your business or personal information. Destroying confidential documents though shredding reduces your liability and protects confidential personal, client, or company information. EcoShredding provides a complete set of shredding services to support your information privacy goals.
Whether you need onsite shredding for one-time purges, scheduled shredding for regular paper collection and disposal, or hard drive shredding, we can help Peachtree Corners, GA clients with all your shredding needs.
Why Shred Onsite?
Mobile, onsite document destruction happens when we bring our shredding truck to you in Peachtree Corners, GA. Using industry-leading standards, we collect and shred your documents immediately before leaving your location.
Here are three reasons to use the EcoShredding onsite shredding service:
Immediate Destruction: With our onsite shredding service, your documents will be destroyed within minutes of being collected.
Visible Proof: If you choose, you can watch as your documents are lifted into the shred truck chute, dumped into the shredding machine and destroyed.
Single Handling: With our onsite shredding service, your documents are taken immediately from your home or office and shredded, before the shred truck leaves your location. The process is simple, reducing the chance for mistakes.
Minimize The Risk of a Data or Information Breach
EcoShredding service can help your organization eliminate the risk of a costly data breach. And if you're a homeowner, we can ensure your privacy is protected as well.
Don't risk the chance that your important paperwork could end up in the garbage bin or recycling blue box where it can be exposed, allowing others to access your critical personal, business or client information. The only sure way to ensure that your private information stays private is to shred it. Clients in the Peachtree Corners, GA area rely on EcoShredding to support their data and privacy security. You can too.
Why Choose EcoShredding for Document Destruction?
EcoShredding is a Certified Woman Owned Business and has been operating in the Peachtree Corners, GA area since 2008. We've been awarded the Best of North Atlanta in the Shredder Services Category for three years in a row. But more than that, we deal with sensitive information on a daily basis and know the importance of keeping customer information safe and secure.
We provide a full suite of onsite mobile shredding services for businesses and residents:
Your Green Shredding Company
We chose the name EcoShredding for a reason—because we believe that protecting your information and protecting the environment can go together. Once we've shredded your documents into confetti-sized pieces, we mix them with thousands of pounds of shredded paper from other sources and securely transport them to our authorized recycling partner.
At EcoShredding, we are committed to information security and environment stewardship for clients in the Peachtree Corners, GA area.
Schedule Your Shred Job Today!
Please give us a call at (770) 490-5607 or complete the form on this page to initiate your shredding request. We're your affordable, eco-friendly and secure document destruction service in Peachtree Corners, GA. We're happy to serve you.
No Upcoming Events Planned.

Please Check Back Soon.