What Are the Penalties for Committing HIPAA Violations?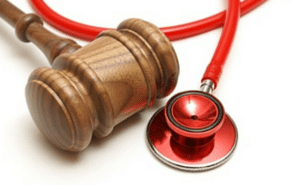 The Health Insurance Portability and Accountability Act of 1996, more commonly known as HIPAA, set standards for what's called HIPAA-Covered Entities (CEs) to protect patients' privacy and identity.
HIPAA safeguards a patient's Protected Health Information (PHI) and strictly regulates when and to whom PHI can be divulged.
For any violators, the Department of Health and Human Services' Office for Civil Rights (OCR) controls the ability to issue financial penalties to businesses or anyone that fails to comply.
These sanctions act as a deterrent while ensuring CEs or any business associates of theirs remain responsible and accountable for defending the privacy and confidentiality of patients' health information.
So what might happen if you were to commit one of these violations, or have already committed one?
HIPAA Violation Classifications
Well, the penalty structure is tiered, based on the knowledge a CE had before committing the violation. The OCR sets the penalty based on some "general factors" and the gravity of the offense.
Ignorance is never an excuse for any violation, but it does affect the amount of the fine that will be issued. Willful neglect of HIPAA Rules will result in the maximum fine.
There are four classifications used to set the penalty structure:
Category 1: The CE was unaware of and could not have realistically avoided, had a reasonable amount of care been taken to abide by HIPAA Rules.
Category 2: The CE should have been aware of but could not have avoided even with a reasonable amount of care.
Category 3: A violation suffered as a direct result of willful neglect of HIPAA Rules, in cases where an attempt has been made to correct the violation.
Category 4: A violation of HIPAA Rules is constituting willful neglect, where no attempt has been made to rectify the violation.
HIPAA Violation Penalty Structure
Each group holds its own penalty. The OCR considers several factors including the length of time for a violation, the number of people affected, and the type of the data exposed. An organization's willingness to assist the investigation is also taken into account.
Category 1: Minimum fine of $100 per violation up to $50,000
Category 2: Minimum fine of $1,000 per violation up to $50,000
Category 3: Minimum fine of $10,000 per violation up to $50,000
Category 4: Minimum fine of $50,000 per violation
A data breach or security incident that results from any violation could see separate fines issued for different aspects of the breach. Fines may also be applied on a daily basis (for each day the violation was committed).
Need help making sure your organization is HIPAA compliant? We can help!
EcoShredding understands the need for a secure shredding solution for your healthcare profession. Our experience and expertise in the medical industry and HIPAA regulations separate us from our competition.
We'll help educate you on shredding best practices and ensure your business complies with legislation. Even if you only need a one-time purge, we can handle everything from just a few small boxes to several-thousand-pound boxes.