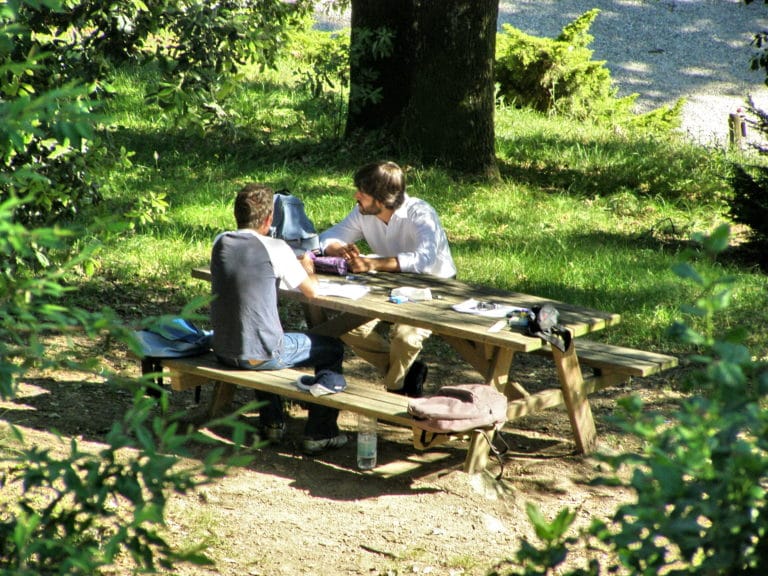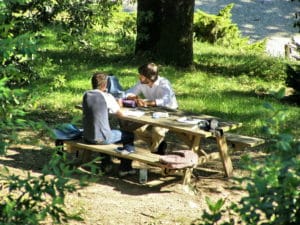 With Independence Day behind us, it seems we've reached mid-summer. And in Metro Atlanta, that means even more heat and, of course, some smog.
As you're going about your summer activities, we have some tips to help you go green and still have a great time!
Air conditioning: Here in Atlanta, it's a must. But what we can do is turn the temperature up a few degrees. Georgia Power recommends setting your AC to 78 degrees in the summer. Remember, every degree will also help decrease your bills!
Go local: Local activities with low environmental impact save you travel time, money, and it helps prevent increased fuel emissions. One great local activity is visiting Farmer's Markets. There are quite a few every week in Metro Atlanta, especially during the summer – eating locally grown food is additionally beneficial to the environment.
Green picnic: Finding a nice, shaded area for a picnic is a fun summer pastime. Rather than taking disposable paper, plastic or Styrofoam, pack some reusable plates and silverware for an eco-friendly outing!
Summer is a great time to relax and enjoy the outdoors. Help us at EcoShredding make sure the environment is clean enough for everyone to enjoy!