EcoShredding Meets the Needs of Local Businesses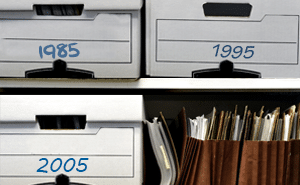 As a locally owned and operated business, EcoShredding handles the document destruction of many types of businesses, including medical offices, legal offices, banks and other financial establishments, restaurants, retail store, and more, within North Metro Atlanta.
Federal guidelines require that these and other businesses handling sensitive information destroy their printed and electronically stored information according to strict guidelines, and any number of companies set up contracts to provide this service.
EcoShredding is among those companies that handles the document destruction for both large and small businesses, but they are sensitive to the needs of small business owners, and are happy to perform the task of shredding documents, hard drives, and more for businesses of any size.
Whereas a large company may require shredding of their documents on a weekly basis, a small office may have needs that fluctuate with their busy season, or they may only fill a bin on a monthly or quarterly basis. Although rare, some clients may only fill a bin once or twice per year, and many clients call to schedule a visit rather than have a standing appointment with the EcoShredding truck.
"We meet the needs of each and every customer," says EcoShredding co-owner Peg Hussing. That includes fulfilling a last-minute shredding service for someone who has an audit scheduled, or a business owner who discovers boxes of old files in a closet or storage unit.
Peg and co-owner, Travis, also encourage their clients and colleagues to support local businesses whenever possible because it is good for the economy. She cites a few statistics from the Huffington Post:
Local businesses generate 70% more local economic activity per square foot than Big Box retail stores
If every family in the United States spent an extra $10 per month at a locally owned business instead of a national chain, more than $9.3 billion would be directly returned to our economy
Another benefit of working with a small, locally owned and operated business is personalized attention, as the folks at EcoShredding have proven.
"We know our customers by name. They are people, not account numbers," Peg says.
And that makes a big difference to a small business owner!